Carolyn Kapp, Registered Dental Hygienist
Carolyn is a San Diego native & graduate of Grossmont High School. She studied Hygiene at Cabrillo College in Santa Cruz, CA where she also met her husband of 32 yrs. Carolyn has been with our office for 25+ yrs. She is married and has 2 adult son's & a dog. Carolyn enjoys walking, spending time with her family & traveling to new places.
---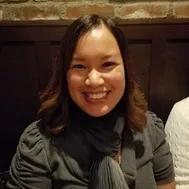 Consie Madrid, Registered Dental Hygienist
Consie is a San Diego native and graduate of West Hills High School. She has been a Dental Assistant in a general practice and an Oral Surgery Assistant. She eventually decided to get her degree in dental hygiene and we were lucky enough to find her. Consie is married and has a 1 year old little girl. She is a self proclaimed nerd, collects Vinyl, loves Star Wars, Harry Potter and video games.
---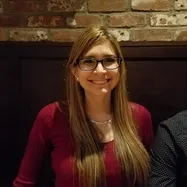 Jenna Larson, Registered Dental Assistant
Jenna is a San Diego native and graduate of Valhalla High School. She decided to follow in her mom's footsteps and become a Dental Assistant. She completed her internship with our office and has been with us ever since. Jenna is an avid reader and enjoys music. In her free time when she isn't reading, she enjoys going to shows and hanging out with her family and friends.
---
Christina Vann, Practice Manager

Christina has more than 19 years of professional experience in dentistry. She is a native of Everett, WA and joined the United States Navy Dental program only days after graduating high school in 2000. After serving 8 years of honorable active duty, she decided to experience the civilian dentistry world which has eventually led her to our practice. In her spare time, Christina enjoys spending time with her two boys, Jhamae (16 years) and Jayce (8 years). She also loves being in the outdoors, volunteering at her children's schools as well as entertaining friends and family. Christina is responsible for the day-to-day operations and management of our office including claims billing and communication with dental insurance carriers, treatment coordination, reserving your appointments, financial arrangements and collections.